Smile Bigger, Laugh Louder, Live Better
Honoured To Serve Families As A Dentist in Burlington
---
Smile Bigger, Laugh
Louder, Live Better
Honoured To Serve Families As A Dentist in Burlington
Smile Bigger, Laugh Louder, Live Better
Honoured To Serve Families As A Dentist in Burlington
Smile Bigger, Laugh
Louder, Live Better
Honoured To Serve Families As A Dentist in Burlington
"At It's Dental Time, our team of qualified professionals is passionate about dentistry. We are proud to take care of our neighbours in Burlington and the surrounding communities and are committed to giving you the high level of care and attention you want and deserve."
"At It's Dental Time, our team of qualified professionals is passionate about dentistry. We are proud to take care of our neighbours in Burlington and the surrounding communities and are committed to giving you the high level of care and attention you want and deserve."
Top reasons we could be perfect for your family
One Convenient Office
Personalized dental treatments
Catering to patients of all ages
English, Arabic & Farsi spoken
Convenient Appointments
Saturday & evening hours
Same- & next-day appointments
Scheduling on your terms
Comfort Options
Flexible appointment scheduling
In-house TV entertainment
Anxiety-reducing sedation
In pain? Call us and we will fit you right in!
Always welcoming
new patients
Free electric toothbrush for new patients who receive a complete oral exam and necessary radiographs.
We submit insurance
claims on your behalf
We conveniently send your insurance documents for you. From pre-determinations to claims, we take care of as much as we can to make your visit as carefree as possible.
If you're like most people, you want to check online reviews before you make any major financial decisions for your family – including the choice of dentists in Burlington to which you entrust their care. See what people are saying about It's Dental Time!
Once we welcome you to our dental family, we encourage you to see us regularly so that we can help keep your mouth and body healthy. You'll quickly feel like you've found a new friend once you get to know us. Call now!
Protect Your Smile with Quality Family Dental Care in Burlington
Your smile is important and is often the first thing that other people will notice about you. If your smile needs work, then finding a family dental clinic that caters to your needs is crucial. At It's Dental Time, we are honored to serve families as a dentist in Burlington and offer a range of dental services designed to enhance your oral health and hygiene. Smile bigger, laugh louder, and live better with a dentist who is committed to providing you with the smile that you have always dreamed of.
Dental Services to Cater to the Whole Family
It's Dental Time provides a range of dental services in Burlington, ranging from standard preventative care to restorative and cosmetic dentistry. Help your children build their oral health and hygiene skills or learn how you can restore your smile with dental implants, bridges, and crowns. We also offer emergency dental care that provides immediate assistance with accidents or injuries affecting the mouth and teeth, as well as anxiety reducing sedation for those who are nervous about visiting the dentist. To learn more or to make an appointment call our team today at (905) 332-2221.
At It's Dental Time, we're attentive to your needs and dedicated to working with you so you can achieve the smile of your dreams. Our team and dentists in Burlington are passionate about dentistry – and giving you the options and answers you want for a healthy smile that stands out every time you use it. We want you to make confident choices, so we take the time to explain your options in terms you understand.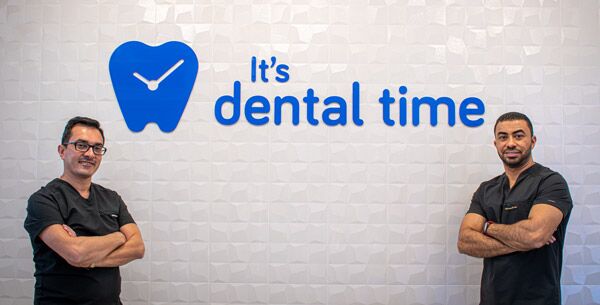 ---
| | |
| --- | --- |
| Monday | 10 am to 4 pm |
| Tuesday | 10 am to 6 pm |
| Wednesday | 12 am to 8 pm |
| Thursday | 10 am to 6 pm |
| Friday | 10 am to 8 pm |
| Saturday | 10 am to 4 pm |